Paper • Paperboard Business

We have special paper utilizing papers' traits, and high value added paper and paperboard with high specification. We offer the best paper and paperboards to match our customers' needs, and are continuing to develop new paper and paperboards with paper manufacturers.
Paper for Cups | Silicone Greaseproof Paper | Kraft Paper | Thin Paper
Paper for Cups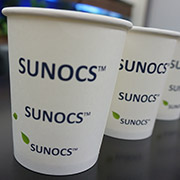 Made of 100% pulp, and without any extraneous substances and odor; it is a high quality, non-toxic paper for food containers. With superior brightness and printability, it is suitable for making various kinds of food containers, ranging from beverage to instant noodle containers.
Silicone Greaseproof Paper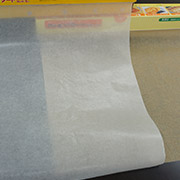 Mainly for cooking, it is used as cooking or baking sheets. Both sides of the paper are processed with silicone. Therefore, food ingredients won't stick to the paper. It is very durable and can resist high temperatures, oil, and water. Cleaning it after cooking is very simple, too.
Kraft Paper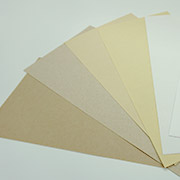 Mainly made with pulp, it can be used as various types of wrapping paper, such as envelopes, Kraft sacks, shopping bags, cement bags, industrial material bags, etc.
Thin Paper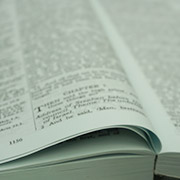 Used for books which paper thickness control is necessary, due to an excessive amount of pages. Books such as bibles, dictionaries, law books, etc.